Kids Globe
International Academy
The name reflects the program
What are "kids"? Why "Kids Globe"?
"Kids" are young people, ranging from small children to youths and to young adults who have almost reached their thirties.
We reach out to people between the ages of nought and twenty. This means almost three billion people worldwide.
Kids Globe, with its collaborative learning process, will contribute towards ensuring that the youngest generation is well prepared to take on, in the best sense of the word, responsibility for the globe.
It is now twelve years since the comprehensive two-part Kids Globe Concept was drafted by about thirty specialists from different fields.
Part 1: Project Description
Part 2: Economic Concept
The main focus of the Concept was and is education, because the education of young people provides a way of reaching all relevant goals.
This short version addresses the most important points outlined in the Kids Globe Concept and brings them up to date in 2021.
The core principle of the Kids Globe Academy is to ask questions – relevant questions:
What does learning ideally look like?
How can we bring about participation among young people?
How are decisions made?
How can children and young people develop their potential?
How do we work together with older generations?
What is of concern to the young generation? How can we live healthy lives?
How do we work together with older generations?
What needs to be done to prevent us as humans from destroying our planet?
How do we maintain variety in the animal and plant kingdoms?
What does it mean to shoulder responsibility?
How can mediocrity be overcome – what do we mean by a high level?
How do we lead a fulfilling and meaningful life – in the face of adversities?
How can we bring about worldwide cooperation?
How can we foster the peaceable coexistence of cultures?
What form should funding take?
How do we want to handle money?
What role does humor play? Or satire?
and more besides
Answers to these questions will be found via dialogue, constant exchange, in symposia, in workshops.
Learning in Grabowsee means learning by practice.
About 70 percent of Kids Globe Academy activities are based on practice. This high proportion of practice is the key to successful learning.
And yet we by no means neglect theory: 70 percent practice means that we incorporate three hours of theory into every ten hours of learning. Three hours of theoretical thinking equips the human brain with sufficient
thoughts to be able to – either simultaneously or subsequently – convert these into action.
We need to overcome mediocrity! This is imperative!
Not a single cell of our bodies is mediocre, yet our thoughts can be – and all too often are – mediocre.
The mediocrity of our thoughts is the cause of just about all man-made crises.
Animals and plants are not prone to mediocrity. This should give us food for thought.
Every person can (and should) achieve a high level, whereas the highest standard would be rather exclusive,
one which may be reserved for exceptionally gifted people or geniuses.
The seven building blocks of the Kids Globe Academy are:
education
scholarship / science / research
art / culture
craftsmanship / technology
economy / entrepreneurship
agriculture / olericulture
environmental protection / nature preservation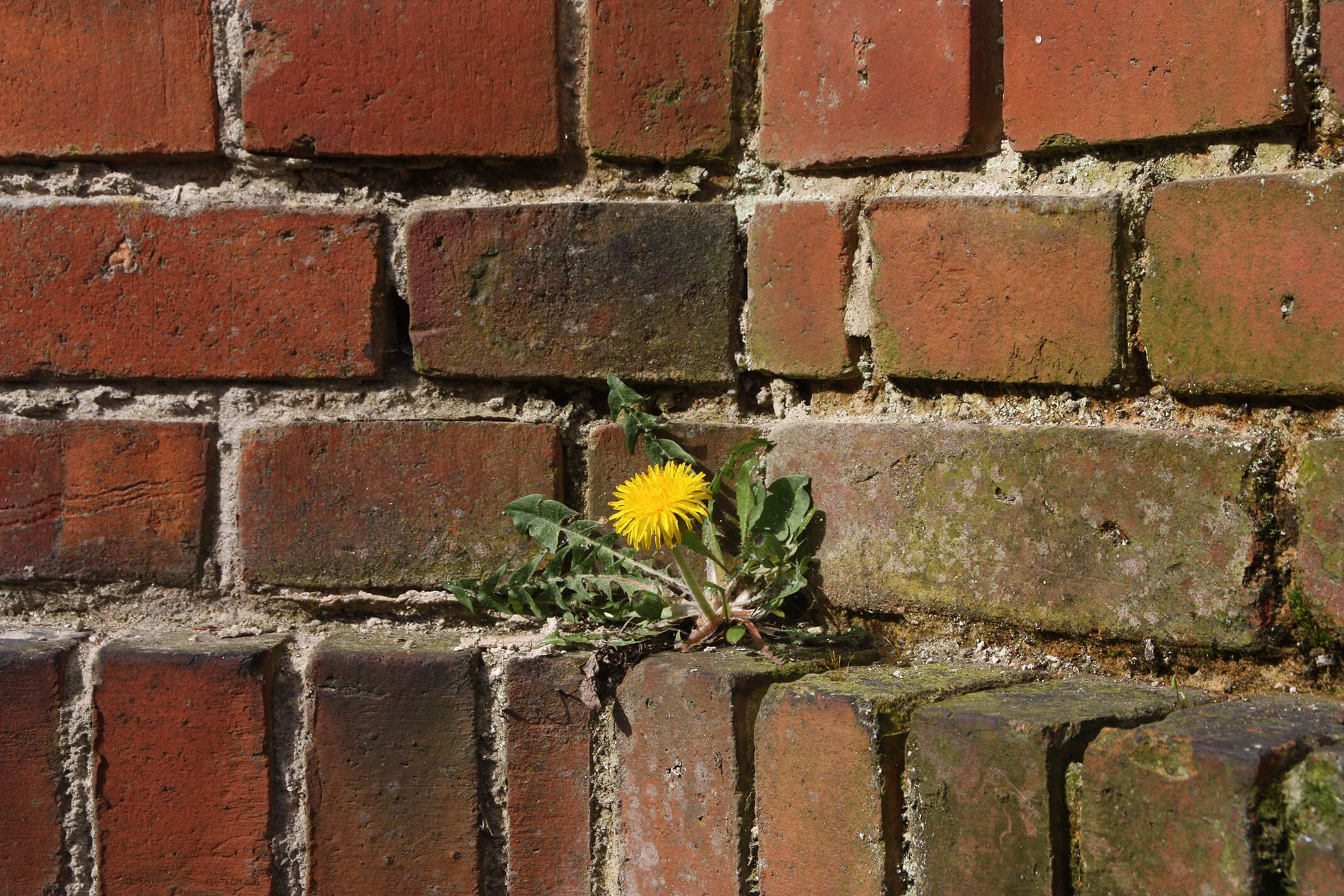 The program of the academy
Office for democracy
Institute for climate protection
Masons` guild / model building
History workshop
Center for entrepreneurship
Fundraising office
Olericulture / Herbs
Ecology / sustainability
Water research station
Energy lab
Partner projects worldwide
International cuisine
Beverage manufactur e
Artists` residence
House of music
Theater studio
Media center
Events office
Carpenters` / cabinetmakers` workshop
Metal work
Pottery / brickyard
Bicycle workshop
Mechanics` workshop
and others
Historical responsibility
Germany, in the twentieth century, experienced how ideology and contempt for fellow human beings can lead to dictatorship and barbarity.
The former Sachsenhausen concentration camp is situated only four kilometres away from the Grabowsee estate as the crow flies.
Within the framework of our history workshop, Kids Globe will not only keep alive the memory of this part of German history, but also provide a cultural response to it.
We will bring this past into the present at Grabowsee. All of the cultural activities we carry out in the context of the Academy represent one kind of response to this humanitarian catastrophe.
Subsequent generations should also learn how to take on responsibility. Kids Globe will play an active role in implementing this. One such building block consists in interaction with countries and cultures affected by the Second World War; another is cooperation with the Sachsenhausen and Ravensbrück memorial centers.
Greta Thunberg has shown how one young person can, with persistent effort, give rise to a worldwide movement. Climate protection currently stirs the minds of young people more than almost any other topic.
Protests staged internationally by students have led to a change in attitudes in both politics and society. Climate protection has been shifted to the top of the list of priorities.
Protest is, of course, only a first step. It is equally a question of finding practical solutions and concrete results.
Kids Globe will set up an institute for climate protection for the young generation at Grabowsee and work in cooperation with young activists.
Needless to say, this endeavor will involve collaboration with existing organisations such as the Potsdam Institute for Climate Impact Research, alongside recognised scientists from this field.
Working on a worldwide scale naturally means being present in all continents. Since Africa is widely underappreciated, we aim to make a special effort to cater for the needs of our southern neighbor.
Africa is rich! Rich in culture, rich in tradition, rich in potential. This huge potential provides the bedrock of development, including economic development. For even economic prosperity is increasing rapidly in Africa.
Africa does not need help, it needs cooperation – on equal terms. Arrogance towards Africa remains rife. This high-handed attitude distorts our vision of a common and constructive way ahead.
Kids Globe is setting up partner projects in African countries. Kids Globe Gambia is ready to take up its work. Affiliations with partners in Nigeria and other countries have also been initiated.
Young people from African countries can come to Grabowsee within the scope of partner projects, just as our youth can gain valuable experience by visiting the southern continent.
Ten years ago, in 2011, Kids Globe took over the lease of the former tuberculosis sanatorium at Grabowsee near Berlin.
We immediately set about repairing and protecting the estate and the listed buildings. Following the looting and vandalism that had taken place in previous years, large portions of the roofs had been exposed and left at the mercy of weather conditions. We therefore replaced several kilometers of roof battens and fitted over 40,000 tiles on the roofs. If we had not done this work a number of roofs or sections of roofs would have collapsed, including that of the director's mansion.
After carrying out considerable repairs Kids Globe intends to purchase the estate in the coming months. The present owner, a businessman from Berlin, is selling the site, which encompasses 34 hectares and about 30 buildings, for 20 million euros.
In 2011 the selling price was 10 million euros. The favorable development of the property market in and around Berlin means that the price has doubled in ten years.
Property developers have repeatedly offered 20 million euros to acquire the estate. In light of its tremendous potential, this price is justifiable. And Grabowsee is the ideal place in which to build a worldwide academy for the young generation. All of our aims can realistically be put into practice here.
In the coming weeks and months we shall be making every effort to raise the sum necessary to purchase the estate. The time frame extends to the end of this year. We must succeed in 2021. If we fail, private housing will be built in Grabowsee…
During our ten-year lease of the estate, we funded the reparation and protection of the listed buildings with the help of several thousands of visitors and photographers as well as film and video productions.
The response of people who visited the estate was in almost all cases positive, and often even exuberant. This makes us certain that we will not only be able to raise the sum required to purchase the estate, but also assure the long-term funding of the Academy.
Hundreds of years ago, cathedrals and minsters made use of masons` guilds in order to ensure the preservation and constant upkeep of sacred buildings. They continue to do this to this day. We want to carry on this tradition at Grabowsee.
The buildings of the former tuberculosis sanatorium have stood empty since the departure of the Red Army in 1991 and are in need of elaborate and thorough restoration and modernisation.
The entire building process is an essential component of the learning program at the Academy. We want to involve young people in this process as far as it is possible. Building brings together a plethora of theoretical and practical learning opportunities.
This is why we are setting up our own wood and metal workshops. Windows and doors will be created, true to the original, in our own workshops.
The masons` guild will plan, control and coordinate everything related to building and renovating at Grabowsee.
The youth masons` guilds of the German Foundation for Monument Protection will provide a natural cooperation partner in this respect.
Experts are, to our mind, all people who can do something exceptionally well. We deliberately define this concept very broadly in order to incorporate a lot of people, especially parents or senior citizens.
Seniors in particular can be very attractive for us: who knows or can do more than those people who have been learning for decades? This is often no longer a matter of money or time, but rather of social relations. Elderly people frequently encounter loneliness, so it makes sense to keep them and young people connected.
Our backbone is naturally formed by experts in the classical sense, scholars, scientists, engineers, architects but also by craftspeople, artists and not least entrepreneurs.
The goal of Kids Globe is to encourage and help each and every child to become an expert.
Children and teenagers who have already mastered some skills can enable other young people early on in life to acquire skills for themselves.
As human kind we are in the process of wrecking the earth. The threats are palpable. The entire system risks collapsing altogether. You do not have to be Cassandra to observe this.
To name just a few examples:
desertification, the loss of soil fertility, the destruction of habitats, a sharp decline in the number and members of species, climate change, the destruction of woodlands, the threat to freshwater reserves, the endangering of the oceans, overpopulation and much else.
Times of crisis are times of change. It is essential that we conceive of this world crisis as an opportunity.
Kids Globe aims to prepare young people throughout the world to face changing and also challenging times ahead, and to assume responsibility for the world.
The pandemic which broke out last year has shown how adaptable we can be as a world community.
This makes us confident that we will be able to cope with the phenomenal challenges facing us in the coming years and decades.
Funding is, for us, not an external process. It is an essential component of the Academy's learning program. Young people should learn at an early age what it means to earn money. It is not enough to have ideas, for we should also consider ways in which to fund them. Sufficient funding facilitates and stimulates the entire process and enhances members' dynamism, effectiveness and leads to results.
The priority
As a matter of principle we give top priority to the content of the Kids Globe Concept , its program. Likewise by principle, financial matters are given second (but not third) priority.
Revenue
The revenue of Kids Globe at Grabowsee arises from:
Contributions by supporting members
Donations
Endowments
Public funds
Loans
Expenses from not-for-profit shares
Material donations
Surplusses of the Center for Entrepreneurship
The Kids Globe Foundation
The Kids Globe Foundation will be set up in order to provide a central pillar of the funding on a worldwide scale.
Children grow up in a foundation: in families. Childhood is founded by parents. The Grabowsee estate will, as soon as it has been purchased, be transferred by the Kids Globe Association to the Foundation.
The Kids Globe Foundation will be expanded into a large international foundation with the involvement of the young generation. The long-term objective is to raise a capital endowment of 1 billion euros.
The Center for Entrepreneurship
In the Center for Entrepreneurship we intend to learn how to engage in and carry out economic activity.
Young people who have got as little as twenty euros in their pockets should, at  an  early stage, learn how to put them to meaningful use. This is clearly even more important when it comes to larger sums of money.
By working with our Center, young people can set up smaller or larger enterprises which embark upon social as well as economic activities – enterprises which rise to new standards and are more in tune with the times we live in. 10 percent of proceeds from these enterprises could be allocated to Kids Globe.
Young people are encouraged to set up their own supporting member system (under the guidance of experts). Supporting members in particular can help us to achieve a lot, because even small sums can add up when many of them are donated.
A sample calculation makes this clear: if a supporting member donates 5 euros per month or 60 euros per year, this adds up to 6 million euros in one year if there are 100,000 supporting members. This alone would have a huge impact on our work at Grabowsee.
The aim is to set high and ambitious objectives together with young people. The goal of recruiting 100,000 supporting members is not subject to a specific time frame, such that no undue pressures will arise.
Over the ten years in which Kids Globe has leased the Grabowsee estate, hundreds of volunteers have provided support, most prominently by helping to repair and restore the listed buildings.
The reparations would not have been possible without the commitment of construction specialists, engineers, craftspeople, students, and some interns.
Every year since 2013 the Globe Gallery has taken place at Grabowsee, in which between thirty and one hundred artists work for a week in preparation for their exhibition, which is opened during the course of the final
weekend. In return for participating, between sixty and two hundred hands are available to support Kids Globe each day by carrying thousands of roofing tiles and tons of sand and grit, and also by clearing large quantities of rubble and rubbish.
Several volunteers could draw on their professional experience and have made significant contributions.
Kids Globe has the unique opportunity to put into practice a project for the young generation at Grabowsee, the only one of its kind in the world.
After ten years under lease, the 34 hectare estate of the former sanatorium at Grabowsee should be bought for
20 million euros within the next few months. We require every conceivable form of support during this endeavour.
The international academy at Grabowsee will be highly relevant for society. It emerged out of society and should be developed further in tandem with society.
We reach out to every child and young person worldwide. No one is excluded. Different talents mutually enrich one another. The basic principle at all times is respect.
The young generation has now taken to the streets because it is no longer certain whether it has a future. This should be a clarion call for the world community. Kids Globe sees itself as a lobby for young people, one which enables them to turn protest into solutions.
A further fundamental principle is optimism. Successful work with young people relies on an atmosphere sustained by optimism and confidence. Nothing is more important than a congenial atmosphere.
This is why we will not forget to celebrate. Serenity and humour help us to overcome many an obstacle.